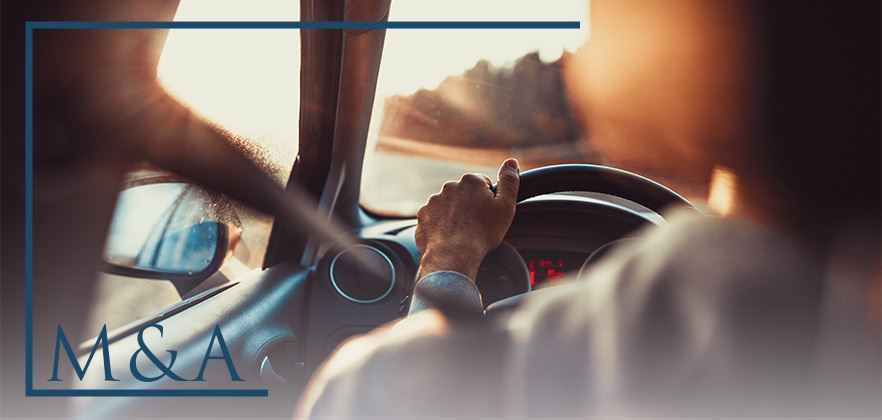 Ignition Interlock Devices
Ignition Interlock Device
Our Bakersfield Lawyer Can Work to Avoid a Conviction
If you are convicted of a DUI in California, you may be required by the court to pay for the installation and upkeep of an ignition interlock device (IID) to deter future drunk driving. This can be a cumbersome and expensive mandate especially if you are required to drive with one for several months. Don't let the judge force you to install an IID—speak with our Bakersfield DUI defense lawyer who can fight your DUI charges and avoid a conviction!
How does an IID work?
An IID is akin to a small breathalyzer which is connected to the cabin of your vehicle and the engine. A breath sample is required at ignition and every so often while in use to ensure you are not consuming alcohol.
An IID works in the following way:
A breath sample is given by blowing into the mouthpiece
The IID analyzes your blood alcohol concentration or BAC
If the BAC is above a certain limit, the IID will prevent the vehicle from starting
The car will start otherwise but require a new sample roughly every 45 minutes
If this is not your first DUI conviction, you will likely be ordered to have an IID installed. You will be responsible for purchasing the device and installing it and leasing it which can run you between $50 and $100 a month.
The only way to avoid an IID is to fight your DUI. Just because you are arrested does not mean you will be convicted, and our Bakersfield DUI defense attorney can look to exploit any and all weaknesses in the prosecution's case.
Dedicated & Aggressive Legal Representation
Middlebrook & Associates has a proven track record of obtaining dismissals and reductions in DUI charges for our clients and we can put the same work into doing so for you!
Related Reading: What Happens if You Violate your Ignition Interlock Device?
---
Reach out to our firm online or by calling (661) 874-1325 today and get the legal advice you need to plan your next step!
---
Why Choose Middlebrook & Associates?
38 Years of Collective Legal Experience

Over 250 DUI Trials Handled - With a 97.4% Success Rate

Handled More Than 8,500 DMV Hearings in Kern County

Expert Member of California DUI Lawyers Association

ACS-CHAL Forensic Lawyer - Scientist Designation

AV Rated by martindale.com - Leading Authority on Attorney Ratings

Teaches Lawyers & Scientists - DUIDLA, American Academy of Forensic Science & American Chemical Society

Founding & Board Member - DUI Defense Lawyers Association (DUIDLA)

Top 100 Lawyers in America - DUI Defense

Stay In The Know
Recent News & Updates
Alternative Sentencing Options for DUI Offenders in California

Welcome to Middlebrook & Associates

The Impact of a First-Time DUI on Your Auto Insurance in California