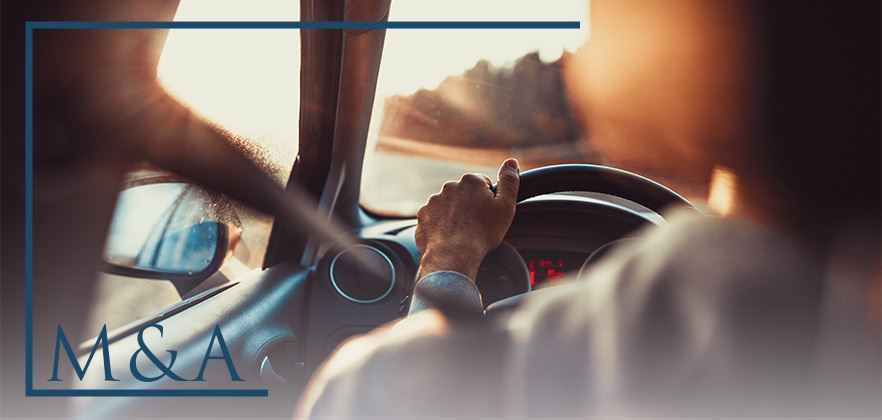 First Offense DUI Attorney in California
Protecting Our Clients' Rights & Interests in Kern County
Motorists who are arrested for drunk driving in the state of California can face serious penalties, even for a first-time offense. Police officers can show that you are under the influence of alcohol through a sobriety test or chemical test.
However, no matter how serious your case may be, our seasoned California first-offense DUI attorney can defend you. At Middlebrook & Associates, we make it a priority to fight to tirelessly fight your first-time DUI charge to try and minimize the damage it can have on you and your future.
---
Facing first offense DUI charges in California? Contact us online or call (661) 874-1325 for your free consultation.
---
First-Time DUI Penalties in California
If you are convicted of your first-time DUI charge in California, a number of penalties will be imposed.
For just your first offense, you could face:
Between $1400 and $2600 in fines
30 day to 10-month license suspension
Probation
A DUI will remain on your record for 10 years and will be relevant for sentencing.
Underage DUI
Strict drunk driving laws exist for drivers who are under the age of 21. Individuals in these categories can be charged with an underage DUI with a blood alcohol concentration level of 0.01%. As for drivers under the age of 18, a "no tolerance" law exists.
With California's implied consent law, drivers who refuse to submit to a chemical test are subject to a fine and automatic license suspension. For a first offense of refusing to submit, a one-year driver's license suspension can be imposed.
How Likely is Jail Time for a First DUI in Bakersfield, CA?
The likelihood of jail time for a first DUI offense in Bakersfield, CA, depends on several factors, including the specific circumstances of the DUI offense and the judge's discretion. In California, a first DUI offense is typically charged as a misdemeanor, and the penalties can include fines, license suspension, probation, and mandatory participation in a DUI education program. Jail time is practically mandatory for people convicted of a DUI. Even if it is your first offense and no one was injured, a judge can sentence you to six months in jail.
First-Time DUI Lawyer in Bakersfield, California
As a misdemeanor crime, individuals charged with DUI will be entitled to a jury trial before being convicted, along with a DMV hearing to potentially protect their license. During each step of your case, you will want to ensure that you are adequately protected from an aggressive Bakersfield first-offense DUI lawyer.
---
Contact our Bakersfield firm by calling (661) 874-1325. We provide all our clients with dedicated legal guidance for a first-offense DUI charge in California.
---
Why Choose Middlebrook & Associates?
38 Years of Collective Legal Experience

Over 250 DUI Trials Handled - With a 97.4% Success Rate

Handled More Than 8,500 DMV Hearings in Kern County

Expert Member of California DUI Lawyers Association

ACS-CHAL Forensic Lawyer - Scientist Designation

AV Rated by martindale.com - Leading Authority on Attorney Ratings

Teaches Lawyers & Scientists - DUIDLA, American Academy of Forensic Science & American Chemical Society

Founding & Board Member - DUI Defense Lawyers Association (DUIDLA)

Top 100 Lawyers in America - DUI Defense