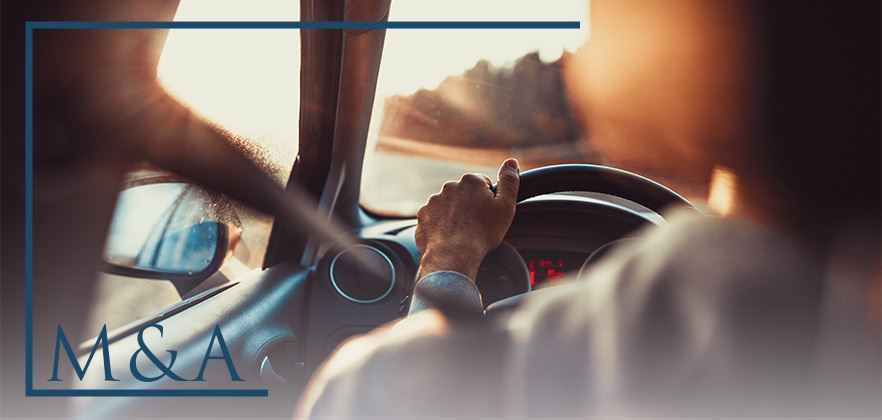 Bakersfield Felony DUI Lawyer
Aggressive Defense Against Felony DUI Charges in Kern County
When facing felony DUI charges in Bakersfield, you need a skilled and experienced legal team. At Middlebrook & Associates, we are dedicated to defending your rights and providing you with expert legal representation throughout the entire process. If you or someone you know is grappling with the complexities of a felony DUI case, our firm is here to help. We understand the gravity of these charges and the significant consequences they can bring. Let us guide you through the legal process and fight for your rights.
Call Middlebrook & Associates today at (661) 874-1325 or contact us online to schedule a meeting with our felony DUI attorney in Bakersfield!
When is a DUI a Felony in California?
Driving under the influence (DUI) in California is a severe offense. The distinction between a misdemeanor and a felony DUI often hinges on the case's specific circumstances. While most DUI cases are treated as misdemeanors, several situations can elevate the charges to a felony:
Prior Convictions: A DUI becomes a felony if the driver has three or more prior DUI convictions within the past ten years. These prior convictions can include both felony and misdemeanor DUIs.
Injury or Death: If a DUI results in bodily injury or death to another person, it can be charged as a felony. Even if it's your first DUI offense, if it leads to a serious injury or fatality, you may face felony charges.
Prior Felony DUI: If you have prior felony DUIs on your record, any subsequent DUI arrests, regardless of the circumstances, will likely be charged as felonies.
Reckless Behavior: Extremely reckless behavior, such as excessive speeding, running red lights, or evading the police, can also lead to felony DUI charges, even if it's your first offense.
What are the Penalties for a Felony DUI in California?
Facing felony DUI charges in California can have life-altering consequences. The penalties for a felony DUI include:
Prison Time: Felony DUI convictions can result in a state prison sentence ranging from 16 months to 4 years. In some cases, the sentence can be even longer.
Fines: Heavy fines, often in the thousands of dollars, are imposed on those convicted of felony DUI.
Driver's License Suspension: Your driver's license will be suspended for an extended period, and you will have to install an ignition interlock device upon regaining driving privileges.
Probation: Felony DUI convictions often come with mandatory probation, including regular check-ins with a probation officer and compliance with specific conditions.
Restitution: If your DUI resulted in injury or death to another person, you may be required to pay restitution to the victim or their family.
Felony Record: A felony DUI conviction will result in a felony record, which can have long-lasting and far-reaching consequences for your personal and professional life.
Substance Abuse Treatment: You may be required to complete a court-ordered DUI program as part of your sentence.
Defenses Against Felony DUI Charges
Defending against felony DUI charges requires a thorough understanding of California DUI law and a strategic approach. At Middlebrook & Associates, our team of skilled Bakersfield felony DUI lawyers has the knowledge and experience to mount a strong defense. Some of the common defenses we may employ include:
Challenging Evidence: We can examine the evidence against you, including the results of field sobriety and breathalyzer tests, to identify potential errors or inaccuracies.
Illegal Stops or Arrests: If law enforcement did not have a valid reason to stop or arrest you, we can challenge the legality of the stop, potentially leading to the dismissal of charges.
Medical Conditions: Certain medical conditions or medications can produce false-positive results on DUI tests. We can investigate whether any underlying medical issues affected your arrest.
Procedural Violations: We will scrutinize the entire process to ensure that law enforcement and prosecution follow proper procedures at every stage of your case.
Negotiation and Plea Bargaining: In some cases, it may be possible to negotiate with the prosecution to reduce your charges to a lesser offense, which can significantly reduce the penalties you face.
Contact Our Bakersfield Felony DUI Attorney Today
When facing felony DUI charges in Bakersfield, you need dedicated and experienced legal representation to navigate the complex legal landscape. At Middlebrook & Associates, we are committed to protecting your rights and achieving the best possible outcome for your case. We understand the severe consequences of felony DUI convictions and will work tirelessly to provide you with a strong defense.
Contact Middlebrook & Associates today to meet with our felony DUI lawyer in Bakersfield!
Why Choose Middlebrook & Associates?
38 Years of Collective Legal Experience

Over 250 DUI Trials Handled - With a 97.4% Success Rate

Handled More Than 8,500 DMV Hearings in Kern County

Expert Member of California DUI Lawyers Association

ACS-CHAL Forensic Lawyer - Scientist Designation

AV Rated by martindale.com - Leading Authority on Attorney Ratings

Teaches Lawyers & Scientists - DUIDLA, American Academy of Forensic Science & American Chemical Society

Founding & Board Member - DUI Defense Lawyers Association (DUIDLA)

Top 100 Lawyers in America - DUI Defense