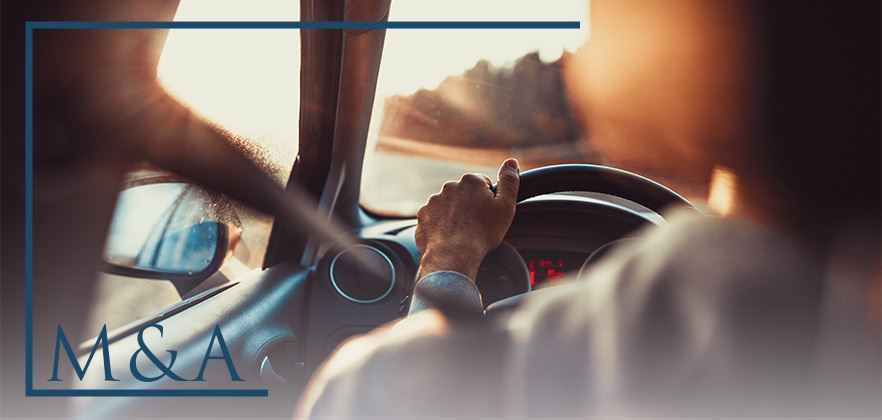 Out of State Driver DUI Charges
Arrested in Bakersfield? Call Our Top-Rated DUI Attorney
If you are a resident of another state and have been arrested or charged with DUI (driving under the influence) in California, you need the help of an experienced Bakersfield out of state DUI attorney. It is crucial that you work with a law firm who understands the agreements certain states have regarding the transfer of information about your driving record.
The likelihood is that if convicted, you will not only face legal consequences in California but also in your home state. There are 44 states are involved in the "International Driver's License Compact" which means that the information on DUI charges will be shared between the states. This means that your driver's license in your home state could be suspended or revoked even though you are charged in California, depending on your state laws.
The several states are not part of this pact include:
Michigan
Wisconsin
Georgia
Tennessee
Massachusetts.
Call Our DUI Defense Team
If you reside in another state and have been pulled over and charged with DUI, California law enforcement does not have the right to take your driver's license. They will instead issue you a notice that your privilege to drive in California will be suspended in 30 days. It is crucial that you contact a qualified Bakersfield out of state DUI defense attorney from Middlebrook & Associates immediately after your arrest. Attorney Richard Middlebrook is experienced in handling such cases and can even represent you without you being present, which allows you to return home.
When facing any DUI charge, it is extremely important that you are represented by a dedicated and skilled lawyer to aggressively defend you. Conviction of a drunk driving charge in California is very serious and if convicted you face possible jail time, stiff fines, license suspensions and tens of thousands of dollars in secondary costs (Insurance, In-Vehicle Alcohol Analysis Systems).
The first step to handle your DUI charge is the DMV hearing. This hearing must be requested within 10 days of your arrest. Attorney Middlebrook can both schedule a hearing and represent to contest the suspension of your driving privileges in California. It is strongly advised that you take advantage of the skill, resources, and experience of Attorney Richard Middlebrook at our firm to ensure your rights are protected.
---
If you have been arrested and charged with DUI and reside in another state, be sure to contact Middlebrook & Associates online or by calling (661) 874-1325. We offer free initial consultations to the criminally accused.
---
Why Choose Middlebrook & Associates?
38 Years of Collective Legal Experience

Over 250 DUI Trials Handled - With a 97.4% Success Rate

Handled More Than 8,500 DMV Hearings in Kern County

Expert Member of California DUI Lawyers Association

ACS-CHAL Forensic Lawyer - Scientist Designation

AV Rated by martindale.com - Leading Authority on Attorney Ratings

Teaches Lawyers & Scientists - DUIDLA, American Academy of Forensic Science & American Chemical Society

Founding & Board Member - DUI Defense Lawyers Association (DUIDLA)

Top 100 Lawyers in America - DUI Defense

Stay In The Know
Recent News & Updates
Alternative Sentencing Options for DUI Offenders in California

Welcome to Middlebrook & Associates

The Impact of a First-Time DUI on Your Auto Insurance in California